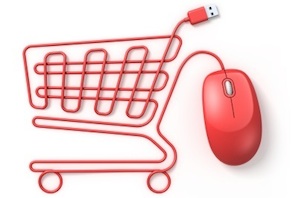 It's December and the festive shopping season is in full swing. Online retailers of all sizes are competing hard for valuable sales and spending significant marketing budgets.
While ecommerce marketing activities like promotions, discounts, email marketing and pay-per-click advertising all play a part, it's also essential to have programmes in place to help recover abandoned shopping carts. Without these, potential sales can be needlessly lost.
5 common reasons for abandoned carts
There are many reasons for
abandoned carts
and a lot of these are beyond your control as a retailer. For example, a potential customer might simply:
Loose their Internet connection before they can checkout.


Have a problem and need to close their browser session or restart their computer.


Be distracted by something else and leave their machine.


Be put off at checkout by shipping costs that they weren't expecting.


Decide to shop around or do more research before finally committing to their purchase.
Most leading ecommerce platforms will show you how many abandoned carts there have been at your store. For example, in Magento just go to 'Reports', 'Shopping cart' and 'Abandoned carts'.
Using email marketing to recover abandoned carts
One way to convert these abandoned carts into sales is through email marketing. This can be highly effective, without your business incurring significant extra costs or effort.
So what is abandoned cart email marketing? These are emails that are sent to website visitors who add products to their shopping cart, but don't complete the checkout process. The aim of these emails is to encourage that potential customer to return to the site and complete their purchase.
For abandoned cart nurturing emails to work, it's important to capture the customer's email address as early as possible, ideally by making it the first step in the process of starting a shopping cart. In this way, you can target as many abandoned carts with your email activity as possible.
In terms of timing, it's best to send these emails as soon as possible after the shopping cart is abandoned, although it's also beneficial to test different timings to see which achieve the best open and click through rates.
Depending on your retail sector, it may be advisable to send more than one nurturing email. If this is the case, a series of emails can be sent over the days after a cart is abandoned. For example, an email could be sent after a few minutes, with a second 24-hours later and a third email after a few days. Again, there is a lot of benefit in using testing to discover the optimum timings for conversion.
The content of these emails will vary, often depending on the time that's elapsed since the cart was abandoned. As time passes, you might offer increasingly attractive promotions and incentives to secure those sales. The same applies where someone shows continued interest by opening an abandoned cart email, but doesn't then click through to your ecommerce site or subsequently convert.
As with any email marketing activity, it's important to have a clear, compelling message that will appeal to the customer. This may be as simple as thanking them for their first visit, reinforcing your value proposition and then explaining how to complete their cart if they wish, or offering sources of further help and information if they need it.
The benefits of automating the process
Many successful ecommerce retailers segment their abandoned carts and run a variety of email programmes to recover them. After all, it makes sense to offer bigger incentives to repeat customers or those with more potential revenue in their abandoned carts.
With many email nurturing programmes in place and timing being of the essence, it becomes essential to automate the process. That's why we recommend the HubSpot marketing platform to our clients.
Maximise your revenue from every visit
If your business is looking to maximise it's revenue, make sure you don't miss the ecommerce marketing opportunity that abandoned carts represent.
About Concentric Marketing
Concentric Marketing is a Internet inbound marketing agency and UK based HubSpot Partner. If you would like a no obligation review of your ecommerce website and existing marketing, please just call 0845 034 5603 or click here.