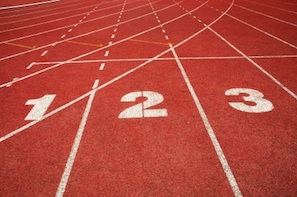 HubSpot have looked at the websites run through their popular Website Grader and found 3 keys to successful inbound marketing (as shown in the infographic below).
They've found that's it's businesses that develop new website content, add to their blogs regularly and then use this to help develop their social media profiles who are most successful with their inbound marketing.
Website content & inbound marketing
This research is backed up by some facts that we already know:
46% of people read blogs more than once a day. Two-thirds of marketers see their company blog as 'critical' or 'important' to their business.


Companies that blog have 55% more website visitors on average. They also generate more leads - 88% for B2C and 67% for B2B businesses per month.


Companies that blog have 434% more webpages on average that are indexable by the search engines, giving them many more chances to be found online. That's a big reason why these companies get more leads.


Companies that blog have 97% more inbound links, which are vital for search engine rankings.


63% of companies that use social media say it's increased their marketing effectiveness.
Successful inbound marketing - 3 keys facts
This infographic from HubSpot sums it up. Blogging regularly and building your social media presence can definitely increase your website traffic and leads.
About Concentric Marketing
Concentric Marketing is a Internet inbound marketing agency and UK based HubSpot Partner. If you would like a no obligation review of your website and current inbound marketing, please just call 0845 034 5603.