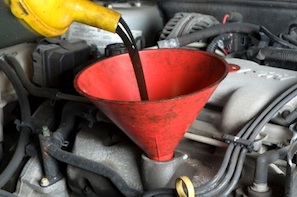 Next Tuesday we'll be going along to Funnel, the Econsultancy conference. This whole event is dedicated to attracting, engaging, nurturing and then converting website visitors into customers. Here's a short introduction to the Inbound Marketing sales funnel and why it's so important to businesses of all sizes.
What is an Inbound Marketing sales funnel?
People who visit your website are looking for information. What information they want will depend on where they are in the buying process. If they're still early in this process, they may just be doing research and looking for general background about your industry and what you offer. If they're further along the process, they may be searching for more detailed information about your company's particular products or services, including features and pricing. If they're near to buying, they may have identified your company as a potential supplier. These stages make up the inbound marketing sales funnel, which are often referred to as: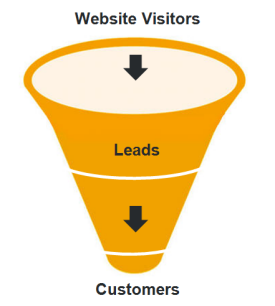 Top of the funnel – "I have an issue and I think a product/service like this might be a solution, but I need to know more before I can be sure and identify possible suppliers".
Middle of the funnel – "I know that I need a product/service like this and I want to find companies that fit the bill. I'm looking to draw up a 'short-list'".
Bottom of the funnel– "I know which companies can provide what I need and I'm ready to buy. I'm looking to choose the best one for me". The job of your website should be to move people down this funnel overtime, as you turn visitors into leads and leads into new customers.
How can I move prospects through my sales funnel?
The key to moving your prospects through you inbound marketing sales funnel is offering them timely, relevant and compelling offers at each stage. These offers will typically take the form of free content that helps address their needs at each stage in the buying cycle. For example, a 'Top of the funnel' prospect may just be looking for broad, educational information, perhaps delivered as an eBook, whitepaper, checklist or tip-sheet. In the same way, someone who's in the middle of the funnel will be more interested in what your company can do for them. They're likely to be open to content offers such as customer case studies, FAQs and free samples. Lastly, a prospect at the bottom of the sales funnel knows that you offer a solution that's right for them. To encourage them to take that final step to becoming a customer, you may want to make offers such as a free trial, demos or a no-obligation consultation. The people who respond to your offers will become valuable leads for you to develop overtime.
What's the secret to developing my website leads?
To move your prospects from one stage of your inbound marketing sales funnel to the next, you'll need to find out more about them. So, in exchange for your content offers, you should ask them to complete a short form on a dedicated landing page on your website. Armed with this information you can send them even more content offers overtime, which relate to the next stage in your sales funnel. This is where lead nurturing email marketing comes into its own, as you can encourage leads to revisit your site to access your next offer. If they're set up right, lead nurturing email programmes can be wholly automated, with the results and analysed and tested to ensure the best possible levels of conversion.
Create an inbound marketing funnel for your business
Unless you have a technical background, you'll probably need some marketing software to add landing pages to your website and set up lead nurturing emails. We recommend HubSpot, as it lets anyone easily do this in minutes. If you'd like to turn your website into a lead generation machine then it's worth downloading our latest Whitepaper here. It could help put your business on the road to more effective Internet marketing.
About Concentric Marketing
Concentric Marketing is a Brighton based Internet inbound marketing agency and Hubspot Certified Partner. If you would like a no obligation website audit and free inbound marketing consultation, please just call 0845 034 5603 or click here.


Funnel graphic: HubSpot