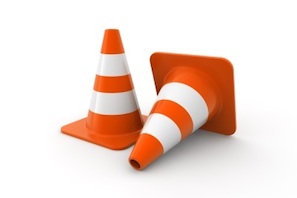 Most business owners have thought about redesigning their website at some point. Perhaps their current site isn't generating enough business, or maybe they've rebranded or been through some other corporate change.
But is a website redesign a good idea and worth the time or money? How do you make sure you get a real return on your investment? Our new Whitepaper, Website Redesign for Business Owners - 7 steps to a more effective websitelooks at how taking an Inbound Marketing approach can make all the difference.
A website redesign checklist for business owners
Rather than just focusing on the aesthetics of a website, Inbound Marketing is all about achieving solid, measurable results. In particular, you'll want your website to attract more visitors, generate more sales leads and bring new customers to your business. Our Whitepaper includes a concise checklist, that's written specifically for business owners and marketers who are considering a website redesign. If you can't put a tick next to every point, then our advice would be to stop and reconsider your website redesign project. Here are the 10 points that can make all the difference. They're essential ingredients for Inbound Marketing and business success online:
Are you clear on what you want from your website redesign? A lot of businesses don't just need a new 'look & feel', but also a more effective approach to their Internet marketing.

By how much do you need your new website to improve your bottom line and over what payback period?

Have you worked out how many extra site visitors, real leads (i.e. they've provided their contact details and email address via your site) and customers you need to achieve that?

Do you have a plan of action to protect your search engine authority and the rankings that your existing site has already built up? This can help avoid seriously damaging your online presence.

Will your new homepage be clear and encourage interaction? Will it have all the essential elements needed to support your marketing efforts, such as strong calls to action, intuitive navigation and social media sharing?

Will your new website have a business blog section (or similar, such as a 'News & Advice' page) so you can frequently add new marketing content to your website? Research shows that creative, original and search optimised content is the most effective way of increasing your website's traffic and encouraging repeat visitors.

Will it be easier for you to capture more leads by adding calls to actions and compelling customer offers (such as ebooks, whitepapers and webinars) to the pages across your new website?

Will it be straightforward to create marketing landing pages where your site visitors can complete a form to access your offers? These elements are absolutely critical as they're how you'll convert a higher proportion of your site visitors into valuable leads. Don't just rely on a 'Subscribe to our Newsletter' form, they're rarely completed!

Will you be able to easily experiment and test different calls to action, offers and landing page layouts to determine what works best for your business?

Will you have all the management information you need after your website redesign? Will you have access to clear analytics so you can see where your traffic is coming from and which parts of your marketing are working (and, just as importantly, what isn't)?
If you're thinking of a website redesign, then download our Whitepaper here. It could save you time, money and put your business on the road to much more effective Internet marketing.
About Concentric Marketing
Concentric Marketing is a Brighton based Internet Inbound Marketing agency and Hubspot Partner. We help our clients develop a results-based approach to their Internet marketing, which is proven, powerful and easy to measure. If you would like a no obligation website audit and Inbound Marketing consultation, please just call 0845 034 5603 or click here.