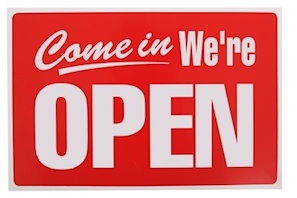 Over 20% of searches on Google each month are for local products and services. This makes local search a real opportunity for many businesses and optimising your Google Places listing is a great place to start.
Google Places offers you the chance to appear on the first page for searches relating to your services and location, for example 'Accountants in Brighton'. If your business already ranks highly for that term, then Google Places can give you more space in the results and so extra prominence.
To achieve this first page position your business will need to be in the top seven Google Places results. These are highlighted with Google Places markers (labelled from A to G) on the map to the right hand side of the page and in the search results themselves. These seven results appear above the rest of Google's results, often pushing otherwise well optimised sites off the first page.
If you're not in these first 7 local search results, your location will still be shown on the Google Places map, but as a dot rather than an arrow with no search result. So to maximise your traffic, it's important to think about optimising your Google Places listing.
If you don't already have a Google Places listing for your business, you can create one here.
12 steps to optimising your Google Places listing
Here are 12 steps that could help your listing appear in the coveted first seven places for local search:
When creating your Google Places listing, it important to complete as many of the different fields as possible. Google's objective with Places is to provide as much useful information to its users as it can, so the more complete your listing is the better it will do. Try to complete all the optional fields too, such as the Categories (see below).

Keep your businesses name and contact information consistent with the other places it's mentioned online, for example local directories and review sites. If you do, Google is more likely to recognise your business and rank your listing highly (for more, see point 12 below).

In the Description field, use as many of the 200 available characters as you can. Try to include keywords and phrases that describe your business' services or products. However, it's important not to go overboard with keywords, as this can look unnatural and count against your listing. Your description should be written for the reader first.

Google Places lets you add up to five business categories, so make sure you take this opportunity. At least one of those categories must be from the options that Google suggests when you start typing in a term. This can be difficult if your business is quite specialised, but try to use at least two of Google's suggestions (and more if you can).

Complete you business' Hours of Operations, using the dropdown boxes for each day of the week.

Add up to 10 photos to your listing. You might want to include an image of the front of your premises or the inside if you're a service business like a restaurant, or perhaps your vehicles if they carry your branding. To make sure your images are allowed, it's worth looking at Google's Photos Policy.

Add videos if you have them. You can add up to five YouTube videos to your listing, which is a great way to tell people more about your business. If your local market is competitive, this can be a good way to make your listing stand out.

At the bottom of the Google Places form there's space to add Additional Details, for example the brands your shop sells or whether you have customer car parking. This is another area where you can add keywords relating to your business into your listing.

Finally, review your draft listing and double check that your marker arrow is in the right place on the map. If it isn't you can use the 'Fix incorrect marker location' link below the map, which lets you drag and drop the marker, then save your changes.

Once you're happy with your listing you can hit the 'Submit' button. You'll then see a screen describing how to validate your listing, which is a process that Google has put in place to prevent fraud. If your listing is new, or you've changed your address, you'll need to validate your listing before it appears in the local search results.

Once your Google Places listing is live, there are other things you can do to help it rank higher. For example, encouraging positive customer reviews on your Google Places page will give your listing a better chance of featuring highly. While Google rightly warns against offering any form of incentives, you can still ask your customers to leave a review on your Google Places page, for example at the point of sale or by mentioning it on your business' Facebook Page.

Many people also believe that the number of times a business is mentioned across the web can also positively affect where its Google Places listing appears. This may be because Google uses these mentions (or citations in SEO language) to measure the popularity of a business. You can help increase mentions of your business by creating listings on any local business directories and review sites in your area.
Once you're up and running with Google Places, make sure you use the local search analytics features available on your dashboard too. Are you already using Google Places? Has your listing appeared in the top 7 local search results yet?