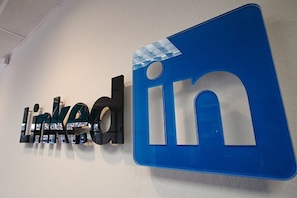 We are delighted to have Victoria Ipri of Modello Media as a guest blogger. Victoria is a world renowned LinkedIn specialist. She is also a successful author and speaker. In this post Victoria shares 3 essential LinkedIn tips for Inbound Marketing (plus one great bonus tip!).
Can You Do That with LinkedIn?
Much has been said about the value of LinkedIn as a premium B2B networking tool. However, despite claims of over 1 million members – and a new member added every second – a recent Mashable infographic revealed that 7% of LinkedIn members have never updated their original profiles. Perhaps we LinkedIn specialists spend too much time talking about the mundane features of this amazing platform, and not enough time highlighting the really fun and helpful features that make LinkedIn membership so worthwhile. Herewith then, 3 lesser-known, dynamic LinkedIn techniques to help you increase your visibility and maximize your inbound marketing efforts, whether marketing or jobseeking:
Use the Save Search feature
Let's say you are specifically seeking Human Resource Directors at FTSE 100 firms. The advanced filters on the left of the page will help you create a targeted list, but then what? Saved Search allows you to retain this list to avoid repeating the search over and over. Simply run your search, then click "Save" at the top right of the top. You'll be asked to name the list you are saving. If you have a free account, you can save up to 3 searches. Various paid accounts offer different options. (I have Business Pro, which allows for 5 saved searches.) To make things even easier, LinkedIn will run your search and update you with results.
Ask for Recommendations
Recommendations fulfill a crucial need, spawned by today's atmosphere of social sharing: what others say about us is far more important than what we say about ourselves. But another reason exists for the importance of recommendations: Page Rank. If you had a LinkedIn clone, and your profile had more recommendations, you would rank above your clone. This could mean more profile views, greater interest, getting found more easily, and the opportunity to earn additional business or get that interview. Make it easy for others to recommend you by first asking for permission, then providing a written recommendation that can be quickly posted. Tailor it to your experience with that individual as well. The less others must mull over what to say about you (which some find very difficult) the easier it will be to get the recommendations you want and need. And please, please, please do not request recommendations from people you don't know!
Don't Ignore Company Pages
Not only should you have your own Company page, but the pages of other companies offer a wealth of information to help you network and generate leads more effectively. Simply log into your account, choose Companies from the search box pull down menu, and type in the company name. Once on the page, you can see all employees who have profiles, how you are connected to those employees, which employees are new hires, and much more. Why is this important? The answer depends on your goals. For example, let's say you are a wealth advisor. Wouldn't it help to know about new hires, since they may be prime targets for moving their pension or other assets to their new employer? Or let's say you are a marketer, seeking FTSE 100 executives. Might your services help that newly appointed executive make a fast, positive impression on his new employer? The opportunities are endless.
BONUS!
A new LinkedIn app, Job Change Notifier, will send you an email notification when one of your contacts changes jobs. A similar but more serious app, Bullhorn Reach, helps recruiters find potential candidates before an earnest job search is begun. (Yet another reason to maintain a dynamic profile.) Which features have you found to be the most helpful?
Victoria Ipri, CEO of Modello Media, Inc., helps LinkedIn members break away from outdated marketing wisdom, social peer pressure, and follow-the-crowd mentalities that can block outrageous success. Please visit her blog, Linked-In-Sanity, or contact Victoria@ModelloMedia.com.
Image Jerry Luk