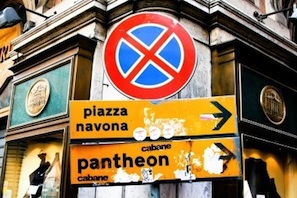 Having duplicate content across very similar pages can be a big issue for ecommerce sites, like those built in Magento. To avoid the search engine optimisation (SEO) problems this can cause, it's useful to know why these pages are created and how to deal with them. If some of a website's pages have duplicate or very similar content, then a search engine has to decide which is the best page to list in its search results. Without guidance it won't know which page to add to its index, where to direct search authority or which page to rank in its results. What's more, if the search engine suspects the duplicate content is an attempt to manipulate its results, the site may incur penalties or be removed from the search results altogether.
Multiple (multiple) ecommerce pages
It's a feature of ecommerce Content Management Systems (CMS) that they generate multiple pages (with individual URLs) to allow different views of a store and its products. The problem is that these pages are almost identical in terms of content. Let's use Magento, the popular ecommerce CMS, as an example. In a typical Magento store you'll be able to sort products within in a product category in a number of ways, such as:
Viewing them as either a grid or a list (the option to 'View as:')


Sorting them by Price, Name or Position ('Sort by')


Choosing how many are shown on the page, for example 10, 15. 20 or 25 ('Show:').
To compound the problem, site visitors can combine the options above, again creating more URLs. For example, they might choose to view the products in a category as a list, 25 to page and ordered by price. You can see how the variations can grow. But that's not all. An ecommerce CMS like Magento will also be producing multiple URLs for product pages too. These might be for printer friendly pages, product comparisons or any other function where your site uses the same product information on a different URL. However, there is a way of pointing a search engine at your preferred (or canonical) version of each page. This is known as the rel=canonical element.
Using the rel=canonical element
The rel=canonical element is supported by Google, Yahoo and Bing. By using this element, you're acknowledging that a page is a duplicate of another page and directing the search engine to your preferred URL. Of course, your customers will still be able to view your store in all the ways outlined above, as only the search engine is being redirected back to your preferred URL. It's important to note that the search engines reserve the right not to follow a rel=canonical element, although in practice they nearly always do.
Solving the duplicate content issues in Magento
If you use Magneto you can active the canonical element via System > Configuration > Catalog > Search Engine Optimization and the selecting 'Yes' for : 'Use Canonical Link Meta Tag For Categories' and 'Use Canonical Link Meta Tag For Products' (as shown below). This is not enabled as standard in Magento, so you'll need to turn it on (thanks to Yoast for this information).


Using rel=canonical on other ecommerce sites
If your site is built using another ecommerce CMS, it's worth looking into what extensions are available to help solve the duplicate content problem (this will be the subject of a future post). The rel=canonical element can also be added manually to each page. This would look like: <link rel="canonical" href="http://example.com/shirts/casual-shirts.htm"/> For more on rel=canonical, there's some very useful information here from Matt Cutts at Google . In this way, you can avoid the problems associated with duplicate content and reduce the risk of search engine penalties hitting your ecommerce store.
About Concentric Marketing
Concentric Marketing is a Brighton based agency, offering a range of integrated digital marketing services. To discuss how ecommerce SEO could benefit your business, please just call 0845 034 5603 or contact us.