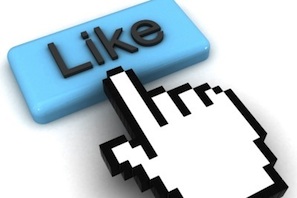 With over 750 million users worldwide and around 30m here in the UK, Facebook represents a big opportunity for businesses of all sizes. Whether you're a local company or national brand, it's very likely that your customers are on the world's leading social network.
A few impressive Facebook stats:
One out of every eight minutes online is spent on Facebook. (source: ComScore, February 2011)

The average Facebook user spends more than 11 hours per month on Facebook (source: Facebook Press Room, 2011)

Facebook has become a preferred way to share content online, second only to email (source: Chadwick Martin Bailey, September 2010).
So what's the secret to successful marketing on Facebook? Well, many companies start by trying to build their fan bases through competitions, promotions and linking their Facebook Page to other marketing activities. This is obviously important, but it's only really a means to an end. To get real value from using Facebook Pages for business you need to engage your fans with regular content that encourages comments and interaction.
Is anyone seeing your updates?
With recent changes to Facebook it's more important than ever to encourage this fan engagement. The reason is Facebook Edgerank, which is the way Facebook decides what to show in people's newsfeeds. If your business' Facebook Edgerank is low, it's quite possible that your fans aren't seeing your updates at all.
What is Facebook Edgerank?
Earlier this year Facebook introduced two options at the top of peoples' Newsfeeds, 'Top News' and 'Most Recent'. As a default setting Facebook automatically uses 'Top News', which means its Edgerank algorithm generally determines what content is shown to users.
Facebook's Edgerank algorithm uses three criteria to assess status updates and other posts, including those made by businesses on their Pages:
Affinity: This reflects the relationship between each individual fan and your business' Facebook Page. The more a fan comments on, likes or interacts with your Page's content, the higher this affinity score will be.

Weight: This factors in the popularity of each individual post you make, for example, the number of people that have commented on it or how many times it's received a 'Like'.

Recency: Your fans are most likely to see your updates soon after they are first posted, as their value falls over time.
20 ways to improve your Facebook Edgerank
Any business is going to want their fans to see their updates and posts. Here's 20 ways to improve your Facebook Edgerank:
Keep your updates short. Research shows that posts of 80 characters or less enjoy a 27% increase in engagement.

Try ending your posts with a question. This can lead to 15% more engagement.

Vary the subjects of your posts, so they appeal to all of your Page's fans.

Get the balance right. About 20% of your updates should be about your business' products and services, while the other 80% should focus on other information that's useful and valuable to your fans.

Make sure your fans can leave comments on your Page, as this is essential if you're going to improve your Facebook Edgerank. You can check your Page's settings under 'Manage permissions'. It's also worth selecting 'Expand comments on stories' to encourage more people to comment.

Include links in your posts to interesting content on sites other than your own. Asking what people think of this content is a good way to encourage comments.

Always respond to fans' comments on your updates and take part in any conversations and debates they spark.

Try posting your videos hosted on Youtube or presentations from Slideshare. They encourage interaction as users have to click on them to increase their size, so increasing your Affinity score.

Use images to make your updates stand out. If you're promoting content from your blog, make sure you use an image as Facebook will bring this through into your update.

If you're posting an article from your business' blog, make sure you've created a compelling meta description as Facebook will use this on your Page.

Give your fans a reason to share your Page with their Facebook friends, such as promotions and competitions.

Post updates regularly and experiment with different intervals to see what works best for your audience. Some research indicates that the ideal number is around 5 posts per week, but this depends heavily on the business and industry.

Try posting updates early in the morning to maximize the opportunity for comments and sharing.

If your competitors are on Facebook, try posting your updates at different times to them (an approach known as contra-competitive timing).

Consider posting updates at weekends and out of office hours. Posts made outside business hours can receive up to 20% more engagement.

Ask your fans for feedback on your products and services. This is one of most overlooked benefits of using Facebook Pages for business.

Ask questions using Facebook Questions to encourage interaction between your Page and your fans. Facebook questions are also a good way to conduct a survey, which is a great way to make fans feel involved with your business.

Try using the Discussions feature on your page, which is another way to increase the 'Affinity' element of your Facebook Edgerank score.

Promote your updates on other social networks whenever you can, such as tweeting the link to a Facebook question you've created.

Use Facebook Insights (see below) to find out what works and what doesn't.
How to monitor your Edgerank
While there's no precise equation for determining your Page's Edgerank score (Facebook are understandably secretive about their exact algorithm), you can see whether your Page is moving in the right direction by:
Looking at the number of impressions achieved and the feedback scores of your past updates on your Profile page.

Use Facebook Insights (accessed in the right hand column if you're a Page admin) to see the number of users of your Page and the level of interactions.

In Facebook Insights, you can also use the 'See details' link next to 'Users' to drill down and view data such as page views, Likes of a post, comments on a post and wall posts. This is all shown as graphs, so you can instantly see the trends for your Page. You'll also find the impressions and feedback scores of your posts summarised under 'See details' next to 'Interactions'.

Try a service like Edgerank Checker, which provides an estimate of your Page's Edgerank. However, this application isn't provided by Facebook, so should only be used as a guide.
Conclusion
Using Facebook Pages for business offers a big opportunity for companies of all sizes, but it's essential to get your updates into your fans Newsfeeds. By creating and posting regular content that encourages interaction and comments, you can improve your Facebook Edgerank score and widen your business' reach on Facebook.
About Concentric Marketing
Concentric Marketing is a inbound marketing agency based in Brighton. To discuss how business social media communications could benefit you, please just call 0845 034 5603 or click here to contact us.

Sources:
Hubspot: 12 Essential Facebook Stats (May 2011)

SocialBakers (April 2011)

eMarketer (February 2011)