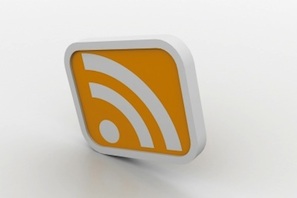 There are really good reasons for businesses to have a blog, though surprisingly many still don't.
One reason could be the word blog itself, which some companies find off-putting. But that shouldn't be the case. Many businesses have different names for the areas of their websites that do exactly the same job. For example, a News or Advice section. What matters is the quality of your content and the way you use it to benefit your business.
What are the benefits of blogging for business?
Blogging is a great way for a business to continually demonstrate its expertise and knowledge to both new website visitors and existing customers.


If these customers' find your content relevant and valuable they may choose to subscribe to your blog through its RSS (Really Simple Syndication) feed or by email. If they do, you'll have a new way to regularly communicate with them and stay front of mind.


A blog lets your customers interact with your business by leaving comments on your posts and joining the discussions they create.


A blog post gives you the opportunity to comprehensively cover a particular subject or topical industry wide developments. These may not directly relate to your products or services, but may be of real importance to your audience and influence their eventual buying decisions.


Blogging for business can really differentiate you from your competitors, as it lets you demonstrate how your business works and why your products or services are unique.


Having a blog will make your business more visible and creates PR opportunities in your niche or local area.


Writing a business blog gives you unique content that can be used in other digital marketing channels such as social media. Rather than just reposting other peoples' content, a blog post is your business' own point of view. As your social media fans and followers share your blog posts, this will help increase your business' online reach.


Blogging is also key for successful search engine optimisation. Your posts can target important search terms, keywords and phrases, so allowing your blog posts to rank well in their own right. What's more, having a blog will also give your site more chances to rank for a wider range of search terms, while providing the fresh and unique content that search engines love.


Blog posts can help attract the quality inbound links that form a large part of search engine algorithms. This will help improve your search engine rankings and increase traffic to your website.


Blogs posts can contribute to your business' marketing we'll into the future. If they have strong content and are well optimised they'll continue appearing in search engine results and deliver long-term benefit. This is the opposite of traditional adverting, where the benefits are over once the ad has been displayed.
How often should a business blog?
We are often asked, how often should businesses blog? This varies for every business, but the best answer is as frequently as you have a piece of content that you're readers will find interesting. However often this is, it's important to plan ahead. With our clients we use a monthly editorial plan, so we follow a process understood by everyone involved and know for a few weeks in advance what content we'll be producing. Once you find a frequency that works for you and your audience, it's important to maintain that pace to keep them reading and engaged. In this way, you can enjoy all the benefits of blogging for business.
About Concentric Marketing
Concentric Marketing is a Brighton based Inbound Marketing agency that offers a professional blog writing service. To discuss how blogging for business our could benefit you, please just call 0845 034 5603 or contact us.