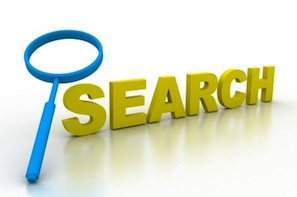 Many businesses who are looking to get more from their website, or perhaps launch a new one, may have thought about using a SEO copywriting service. But it's another cost to pay, so is it worth it?
The short answer, based on countless examples is 'yes'. Making use of a quality SEO copywriting service can help a business:
Rank higher in search engine results
Attract qualified, targeted traffic that's more likely to buy
Help convert more of those visitors into new customers.
So how do I choose the right SEO copywriting service?
Like most industries there's good and less good out there. So here's our five point checklist for picking the right SEO copywriting service?
Ask for a straightforward explanation of the process they follow. It should be a proven approach, based on research and SEO best practice.


Look at examples of past work. Has a good balance been struck between the needs of the reader and the search engine? Do you think it would encourage your site visitors to make an enquiry, become a lead or a customer?


Ask to see the hard facts. Has this work had a measurable impact on other clients' search engine rankings? Did that traffic mean more sales, customers or clients?


Ask about qualifications and experience. SEO copywriting is part of the Marketing industry as a whole (and the best SEO copywriters are proven copywriters across other fields too) so expect to be told about recognised, professional marketing qualifications and experience stretching back over many successful projects.


Ask for references. In our experience, happy clients are always pleased to oblige.
How would an SEO copywriter develop my site?
A SEO copywriting service will follow a rigorous process. They'll start by taking the time to get to know your business, your market and your different types of customers.
They'll then research the right search keywords, based on what your potential customers are already searching for online. They'll consider how competitive these terms are and what's driving traffic to your competitors' websites.
Based on this research, they'll develop the content of your site so it gives you the best chance of ranking well for those chosen keywords. This is because search engines look for indicators as to what each web page is all about, so they can best match it to search queries. To do this, they look at the keywords and phrases that are used across different parts of the page.
Of real importance are a page's title and the headline (usually a H1 tag), as these are the clearest indication to search engine crawlers of what the page is about. A SEO copywriting service can help ensure that your titles and headlines are both well written and effective, but also optimised for search.
Keywords also need to be used in the right frequency throughout the on-page copy, but in a natural way and with a message and call to action that drives conversion. This copy also needs to the right length, in order to give a search engine the best chance of evaluating what the page is all about.
As well as your onsite copy, a good SEO copywriting service will also look at other aspects of your website's content, such as making recommendations around correctly tagging images (know as alt tags) for example.
But that's just the start of the process. On page factors are critical to search success, but they still only account for around 30% of Google's search algorithm (or how it evaluates pages). Once your site's optimised for search correctly, a SEO copywriting service can then really help accelerate your SEO efforts.
Improving your long-term SEO performance
A SEO copywriter can make a key contribution to improving your search engine rankings over time.
For example, a great way for content to drive SEO success is through blogs and articles. The more pages a site has, the more opportunities it has to gain a search engine ranking. A blog is a way of adding new keyword rich content to a site on a regular, consistent basis. It's also a good way of attracting valuable inbound links, which search engines use to judge a sites authority and relevance.
A SEO copywriting service can also have an important role to play in offsite SEO, such as social media updates and making the most of guest blogging opportunities in your industry.
Consistently high quality content is now more important than ever
Google's recent 'Panda' algorithm update has made quality content even more essential for SEO. This update has reduced the effect of low-quality articles and pieces that are written with just SEO in mind. Now, more than ever, high quality content in being rewarded in the search engine results.
Convinced?
An experienced and creative SEO copywriting service can help lay the foundations of long-term SEO success for your business. But that's not all, it can also make a big contribution to your climb up the search engine rankings.
About Concentric Marketing
Concentric Marketing is a Brighton based Inbound Marketing agency. We help our clients be found by their online audience, whether they're new customers, clients or stakeholders. Our focus is on enhancing this process of digital discovery through search engine optimisation, content development and business social media communications. To discuss how our SEO copywriting service could benefit your business, please just call 0845 034 5603 or contact us.