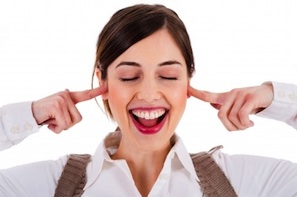 The growth of technology has made it easier than ever for people to ignore traditional marketing techniques that are based purely on interrupting people, such as advertising and direct mail. For example, set top boxes let us fast-forward over TV adverts, while spam filters have made unsolicited email marketing less and less effective.
At the same time, consumers have become experts at searching for information, finding answers to questions and researching their options online before making a purchase. In fact, around 80% of internet users now conduct this type of product research. This has led to a fundamental shift in marketing, a shift towards content.
Content that attracts customers online
Content Marketing is all about creating and distributing content that attracts potential customers who are searching for information. This means creating marketing content they'll find useful, informative, relevant and valuable.
Rather than being dominated by pushy sales messages, this type of content introduces the benefits of a product or service more subtly. In place of a clearly overt sales agenda, there might be just occasional promotional messages instead. The focus is on providing helpful information, not sell, sell sell.
This type of Content Marketing lets businesses demonstrate their expertise and build credibility with a prospect, with the aim of gaining permission to provide more content over time.
In this way, quality content can help develop prospects into leads, by guiding them through the buying process from initial interest, through to research and evaluation, while providing regular opportunities for conversion when that person is ready to buy.
For example, potential customers may choose to subscribe to a company's RSS feed if their blog offers regular, quality content. In fact, recent research has shown that 57% of businesses with a blog have acquired a customer this way. This is hardly surprising given that more than half all Internet users read blogs at least monthly.
Similarly, other people may choose to hear more from a company by becoming followers and fans on networks such as Facebook and Twitter.
What sort of content should businesses publish?
This depends on the business, their market and their sales cycle, but may well include:
News and blog posts

Tips and advice

Videos

Newsletters

EBooks

White papers

Articles

Thought leadership pieces

Infographics

FAQs

Case studies and customer success stories.
How does this fit with other digital marketing activities?
Producing relevant content creates more opportunities for a business to be found by other potential customers through search engine optimisation too, due to the quality, inbound links in attracts. And once it's out there, if it's well optimised for search, content will be working for a business indefinitely.
Content can also help create engagement in social media, stimulating interest and conversations between customers and businesses. What's more, really great content can increase a business' online reach exponentially through the viral affect of social sharing.
In this way, Content Marketing is not an alternative to other digital marketing activities, but a powerful way to increase their effectiveness and impact.
About Concentric Marketing
Concentric Marketing is an Inbound Marketing agency, based in Brighton UK.
Sources:
Hubspot/PEW Internet & American Life Project, May2010.

Hubspot 2011

Hubspot/Emarketer, August 2010