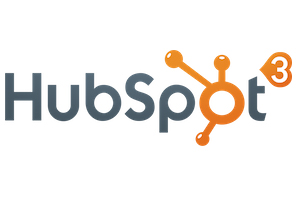 Announced yesterday afternoon UK time at Inbound 2012 in Boston, this September will see HubSpot launching a completely rebuilt version of its software. Known as HubSpot 3, it will give marketers an all-in-one control centre for their inbound marketing activity via a completely integrated platform.
After a year of development, HubSpot 3 aims to remove the hassle associated with today's marketing. It's a single, intelligent platform that puts business owners and marketers in control and adapts to prospects' needs and interests over time.
What's new in HubSpot 3
We'll be looking at each of these new developments in detail over our next few posts, but lets start with an overview:
Contacts Database: HubSpot originally released its new Contacts database to a small audience in June this year. Contacts offers a constantly evolving view of a business' audience (its prospects, leads and customers). Contacts is best described as the brain of HubSpot 3, with lead and customer profiles automatically adapting based on changing preferences and interactions with the business.

Email: We took a look at HubSpot's new email system back in May, and it's now closely integrated with the Contacts database, as well as workflows, social media, dynamic content and a business' CRM system. Quite simply, it enables greater personalisation and better deliverability than ever before.

Workflows: Workflows leverage the indepth data held in a business' Contacts database. Marketers can now set a series of rules to build dynamically evolving audience segments and automate marketing actions. Workflows can trigger campaigns, change contact profile properties, score leads, send notifications and sync to a CRM system, like Salesforce, based on when a lead meets a given set of conditions.

Landing Pages: HubSpot's landing pages have been rebuilt to be closely integrated with the new Contacts database, CRM systems, email, dynamic components and social media. With these new landing pages, A/B Testing is built in (at the HubSpot Enterprise level) and the new landing page templates have responsive design to optimize for different devices and browsers. With the addition of Smart Forms and Smart CTAs (see below), HubSpot 3's landing pages are now amongst the most adaptive on the market.




Smart Fields: Smart forms are designed to adapt to a lead's activity by reducing the number of form fields they see over time. As a business gathers more contact information about a lead, these new forms remove fields that have been completed in the past, making for a better user experience and increasing conversions.

Smart Calls to Action: Using the Contacts database, HubSpot 3 enables you to show CTA buttons, images and banners that adapt to reflect the known interests and profile of the person viewing them, again helping to increase conversions.




Smart Lists: Smart lists are continually evolving contact lists based on a set of criteria. Each time an individual meets the rules of a smart list, they are added. HubSpot 3 users will be able to have an unlimited number of Smart Lists that are segmented based on the value of a contact, being a member of a static list, or having ever filled out a specific form.

Social Media: With a new integration directly into the Contacts database of HubSpot 3, the 'Social Contacts' tool now allows you to view leads' social activity and create dynamic segments based on your most engaged social media followers. What's more, there's now also an in-app view of all your Twitter and Facebook interactions so you can respond and follow etc.




Mobile App: HubSpot has now added a mobile application (available free in the App Store) so marketers can keep tabs on their lead generation and customer conversions on the go. The mobile app includes a view of HubSpot's Sources report, Marketing Grader and Contacts.

Salesforce.com Integration: HubSpot 3 offers an even stronger Salesforce.com connector than ever.

App & Services Marketplace: First launched in 2011, the HubSpot App Marketplace now offers

over 60 third-party applications and

useful add-ons to HubSpot. Similarly, the Services Marketplace aims to ensure that HubSpot users can get help and support from Certified HubSpot Partners whenever they need it (and yes, we are on there).

Overall UX improvements: In addition to rebuilding parts of the software and launching new tools, HubSpot has made significant investment in the overall user experience within the platform. From the marketing analytics reports to the set-up process, it is a completely new and guided experience for users.
When will customers get HubSpot 3?
Some of HubSpot 3 is available now and the rest will be rolling out over the coming weeks. If you're already a HubSpot customer, you'll see more about the release of HubSpot 3 when you next log-in to HubSpot.
About Concentric Marketing
Concentric Marketing is an Inbound Marketing agency and HubSpot Certified Partner. If you would like to know more about HubSpot 3, or arrange a no obligation review of your website and current marketing, please just call 0845 034 5603 or click here.