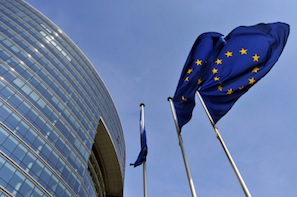 HubSpot announced today that they will be opening their new EMEA headquarters in January 2013.
This new office will be based in Dublin, which is already the home to the EMEA headquarters of Google, Facebook, Salesforce and LinkedIn. This office will be well placed to give customers of HubSpot in Europe even greater help and support with their marketing.
There can be no doubt that HubSpot is a truly global marketing phenomenon, with customers in 56 countries around the world. Their international customer base is growing at 200% a year and more than 60% of these are customers of HubSpot in Europe.
Even more support for customers of HubSpot in Europe
In particular, this new EMEA headquarters will enable HubSpot to provide:
24/7 customer support - This is an exciting new development that's being launched immediately for HubSpot customers outside the US and Canada only. HubSpot Support are now on hand to offer outstanding (and very friendly) help at any time of day.


Local European expertise - The Dublin office will be staffed by local marketing, customer support and sales experts. By recruiting local staff versed in European marketing best practices, HubSpot will be even better placed to help European marketers and business owners.

Software to suit European needs - HubSpot is already built with European customers in mind, but it's about to get even better. Having local expertise on their team will help HubSpot continuously develop a product that has all the features European marketers need to do their jobs even more effectively and easily.

As a HubSpot Partner based in the UK and working with customers around the world, we warmly welcome HubSpot to Europe.
About Concentric Marketing
Concentric Marketing is an Inbound Marketing agency and HubSpot Certified Partner. If you would like to know more about HubSpot, or to arrange a no obligation review of your website and current marketing, please just call 0845 034 5603 or click here.