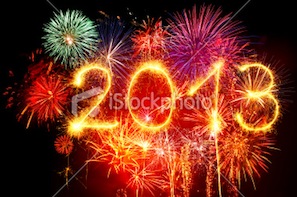 Over the past few years social media has transformed the way we communicate. Social networks have become key venue for discussions, debates and sharing content. With Facebook and Twitter, to name just two, being so popular, many businesses have realised that they must take their social media activity to the next level.
It will be crucial for most businesses to engage with their prospective customers via social media in 2013, but updating all those different profiles can seem like an interminable task. That's why many companies are turning to social media management platforms, such as HootSuite, which allow them to control their different social media accounts through one user-friendly interface.
Does your business have everything it needs to be successful with social media in 2013? Here are five features that are crucial to delivering a solid social media strategy.
1. Scheduling
Social media connects you to people all over the world in different time zones, so the ability to compose messages in advance is essential. HootSuite allows you to simultaneously post content on different social networking sites using one simple dashboard. Users can schedule posts, so they can space them periodically throughout the day rather than deluging fans and followers with messages and risking being unfollowed. Bulk scheduling allows you to plan ahead and deliver a steady stream of useful content to your social media connections.
2. Geo
In the globalised world of social media you aren't merely separated from your contacts by time zone but also by language. You need to use a tool which optimises your searches and filters by language so that you can ensure that different demographics receive the content that's most relevant to them. Hootsuite offers geographically targeted posts for Facebook, which is useful if the products and services your business provides vary according to country or region. With Hootsuite you can also monitor your progress and results by filtering for geographic location.
Also, let's not forget the importance of your own geo-flexibility – connect with HootSuite on the go with mobile versions for iPhone, iPad, Android and Blackberry.
3. Keywords
With so many people present on social networking sites, they offer a valuable research resource. Marketers can gain an insight into their leads and customers interests using HootSuite's monitoring tools, which allow them to carry out advanced searches, including by @mentions or by Twitter hashtag. Options for filtering include searching by keyword, while the ow.ly URL shortener can track click-throughs and site visits, so users can alter the messages they're sending depending on their success rate.
Keywords aren't just useful for tracking trends and what competitors are doing, but also for monitoring businesses that offer products and services that complement the ones you sell. If your product is often purchased in conjunction with another product, you can keep an eye on the complementary product's social media activity to take advantage of promotions or recent sales, as these may offer potential leads ready to be converted.
4. Collaboration
Collaboration is key when it comes to developing and executing an effective social media strategy. Your social media management tool needs to let you collaborate as a team, which is why HootSuite provides a management service for teams of all sizes and organisational setups, from big corporations to agencies with external clients, with variable levels of permission for different team members.
5. Reporting
Businesses are no longer happy to invest in social media marketing solely on the basis that it builds 'awareness' or 'buzz'. Just like any other area of expenditure, social media in 2013 will need to produce quantifiable results and a clear return on investment.
Your social media management tool needs to provide indepth metrics so you can draw concrete conclusions about the impact of your social media campaigns and act on them accordingly.
Is it time to go Pro?
Social media in 2013 is going to be a focal point for marketing developments, so social media management software such as HootSuite Pro is essential. It helps companies communicate simultaneously and effectively with audiences on multiple social networking platforms, while measuring the success of their campaigns, all from a single user-friendly dashboard. To learn more, please click here.
About Concentric Marketing
Concentric Marketing is an Inbound Marketing agency and both a Hootsuite Solution Partner and Gold Level HubSpot Certified Partner. If you would like to know more, or to arrange a no obligation review of your website and current marketing, please just call 0845 034 5603 or click here.