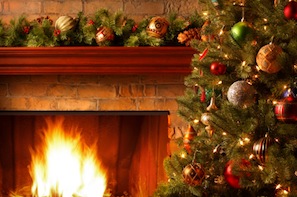 It's that time of year again and the festive season is just a few days away, so we'd like to wish everyone who has read and shared our posts this year a very merry Christmas.
So, here are our 10 reasons why Inbound Marketing is a little bit like Christmas (and one why not).
10 ways that Inbound Marketing is a little like Christmas
1. Give people what they really want
When choosing the perfect gift for someone, it's always a good idea to take their personal tastes and preferences into account. Likewise, Inbound Marketing aims to help people who already have an interest in a particular area or a problem to solve. People are drawn to a business's website because of the useful content it provides, which makes it more likely they'll become a lead and possible new customer.
2. Goodwill to all men and generosity to all
Just as Christmas is known as the season of goodwill, there's no place for Scrooges in Inbound Marketing, which requires a certain generosity of spirit. Businesses can create educational, useful and remarkable content for their websites in many forms, such as blogs, ebooks and whitepapers. Even though some people will not go on to become paying customers, and thus bolster the company's bottom line, this is all part of an Inbound Marketing strategy and building an audience who will come to view the company as a trusted resource. And, of course, there are SEO benefits to keeping a website stocked with fantastic content.
3. Make your window welcoming
Inbound Marketing is the online equivalent of tempting customers into a shop with an attractive window display. On the other hand, aggressive outbound marketing techniques, such as cold-calling and sending junk mail, are like shoving unwilling strangers through the door.
4. Earn your place on Santa's list
Children are often told that they have to earn their way onto Santa's list with good behaviour throughout the year. Likewise, inbound marketers have to earn attention and engagement with a user-friendly website stocked with great content, while carrying out effective SEO to move their site up the search rankings. This may take time but it will lead to presents under the tree eventually.
5. Make it personal
Personalisation is a key element of today's marketing. We would all rather receive a handwritten Christmas card from a friend, full of interesting news, than a generic printed card that has been sent out en masse. For example, it's better to send your leads personalised emails with links to content that's relevant to them, rather than take a blanket approach.
6. The social season
Christmas is the party season, full of sociable occasions with family and friends. Similarly, Inbound Marketing acknowledges the power of interaction, such as connecting with leads through social media to build an online following.
7. Working together
Like cooking the Christmas dinner, Inbound Marketing is usually a collaborative affair. Inbound techniques are built on best practices and follow proven processes in a given order, rather like following a recipe. Different people are involved along the way and bring their own unique expertise, including Marketing teams, Sales teams, copywriters, SEO specialists, web designers and marketing software companies. However, despite the number of people involved, it costs less to create leads with Inbound Marketing than more traditional, interruption based marketing techiques.
8. The countdown to the big day
Just as advent marks the countdown to Christmas, Inbound Marketing involves a waiting game. It's all about accompanying the prospect through the buying process until they are sales-ready. We can't bring Christmas forward and neither can we push leads through the sales funnel too quickly.
9. The rush to the sales
Ranking well in the search engines is a bit like the January sales with everybody fighting over a few prized items (or first page positions). Give yourself the best chance of attracting qualified traffic to your website by optimising it for people using great content, rather than for the search engines themselves.
10 . Good intentions and keeping to your resolutions
Inbound Marketing requires dedication and a consistent effort. Just like those new year's resolutions, you'll see results if you stick with it.
And the one why not...
There's a lot more than 3 wise men in Inbound Marketing
The good news is there's a lot of help, information and resources available. There are plenty of 'wise men' that are well worth following if you're new to Inbound Marketing. Here are just a few to get you started, HubSpot, SEOmoz, Kuno Creative, Lynton Web, PR 20/20, and there are many more out there too.
Again, from us all here at Concentric Marketing, we wish you a very merry Christmas and a happy & successful new year.
About Concentric Marketing
Concentric Marketing is an Inbound Marketing agency and Gold Level HubSpot Certified Partner. If you would like to know more about HubSpot, or to arrange a no obligation review of your website and current marketing, please just call 0845 034 5603 or click here.