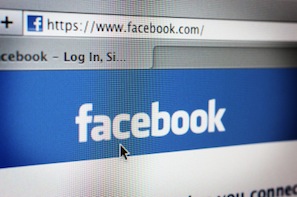 Although it's the most popular social network, Facebook has not been reowned in the past for its search function. As search capabilities on other online platforms have improved, many users have felt that Facebook's search bar was inadequate for their needs.
People increasingly expect search functions to be intelligent, efficient and to retrieve information that's the best possible match for their query. The dominance of Google shows that people have an incredible amount of loyalty towards a reliable search engine. It's notoriously difficult for new players to break into the search engine market, and the only notable new entrant in recent years has been Microsoft's Bing. This is possibly why Facebook has decided to team up with Bing to power their latest landmark feature, Facebook Graph Search.
What is Facebook Graph Search?
Rather than trying to rival the power of traditional search engines, Facebook Graph Search will provide a different kind of search function. Its unique selling point is that it will tailor search results to the individual who made the query, by taking into account, amongst other things, their network of friends and products or pages they have liked. It will also respond to search queries using information obtained from location check-ins by a user's friends and tags of places they have visited. Given that Facebook possesses one of the planet's most valuable mines of social data, this is a potentailly powerful proposition. The 'graph' in the name refers to an individual Facebook user's map of connections. Whereas Google would provide search results that have a broad significance to the general anonymous public, Facebook should be able to make results relevant to an individual user's social groups.
Let's take a look at the four main types of searches where results could be revolutionised by utilising the personal information that Facebook holds. When searching for people, users will be able to narrow down their query by specifying and combining more filters, such as profession, geographic location and interests. A search of this kind could have an obvious impact on professional networking. At the moment, the personal and professional worlds of social network users are quite neatly delineated by niche websites, but Facebook graph search could merge these two strands together in one simple search.
From a recreational point of view, Facebook Graph Search could soon be playing a major role in how its users make decisions on anything from where to go on holiday to how to spend their free time. It will be possible to carry out a picture search for a specific location (e.g. Italy), the results of which will aggregate together all of the photos a user's different Facebook friends have taken of that place. Moreover, once a user has browsed through these photos of Italy, they will also be able to carry out a targeted location search, e.g. 'museums in Rome my friends have visited.' Facebook 'likes' will also take on a renewed significance as people start to use Facebook Graph Search to find personalised recommendations, of the kind seen on sites such as Amazon. For instance, a user might want to search for 'music liked by people who like music I like' or 'books read by marketers.'
Haven't we seen this before?
Much has been made of the fact that Facebook is now attempting its own version of an experiment by the social network Google+, which had a similar targeted search function using information gleaned from user updates and connections. The significant thing to point out is that take-up of Google+ is nowhere near as high as Facebook sign-up, which has saturated the social networking scene with over a billion users worldwide. Too few people have Google+ accounts for a social search function to work properly, and the people who do use the site do not provide enough information to make targeted search results truly relevant and meaningful. Facebook, on the other hand, has no shortage of data.
Possible limitations of Facebook Graph Search
Only information that people have chosen to make publicly available will be used in Facebook graph searches, which they'll be able to control via their privacy settings. As such, the ever increasing awareness and concern around online privacy could have an impact on the search results. A reduced pool of information would be limited and provide searchers with less than conclusive results. The intense publicity surrounding the new graph search function may even prompt yet more people to keep their information private. Users searching for information around topics that are usually deemed to be confidential will probably find partcularly limited results, and so they may head straight back to Google to search on sensitive queries.
Different users will also encounter varying reliability of search results, depending on how large and diverse their group of Facebook friends is. Obviously, the bigger the group of friends, the wider the pool of information to extract data from, and consequently the better the search results. After all, a user could only carry out a search such as 'Mexican restaurants my friends from Mexico like' if they have Mexican Facebook friends in the first place.
How will this change marketing?
This article by Kuno Creative reports that Mark Zuckerberg has described Facebook Graph Search as constituting one of the foundational 'pillars' of the 'Facebook ecosystem', along with the news feed and timeline. In other words, Facebook Graph Search has been envisaged as a major new development in the social networking world. Modern marketing is so interwoven with social networking that there are bound to be consequences for the industry. The increased importance of Facebook 'Likes' will mean that businesses will be vying for more and more people to 'Like' their page in order the increase their probability of appearing in search results. Just as there's search engine optimisation for traditional search engines, new practices may develop to help a business's Page appear towards the top of the rankings in a Facebook Graph Search. Another possible effect is that visitors to a business's Facebook Page may become more qualified, due to the social proof that's inherent to Facebook Graph Search.
In preparation for the full roll-out of Facebook Graph Search it's a good idea for businesses to ensure that their information is displayed correctly on their Facebook Page (such as their 'Category' and their description in the 'About' section of their Page etc) as well as setting their vanity URL if they haven't already. In particular, they should ensure that the right address will show up in location searches. Crucially, in anticipation of increased visitors to an official business Facebook Page, companies should remember to keep producing interesting and informative content, posting it regularly and engaging with their existing Facebook audience. This could help them benefit from the highly personalised search tool that Facebook Graph Search may eventually provide.
About Concentric Marketing
Concentric Marketing is an inbound marketing agency and a Gold Level HubSpot Certified Partner. If you would like to know more, or to arrange a no obligation review of your website and current marketing, please just call 0845 034 5603 or click here.