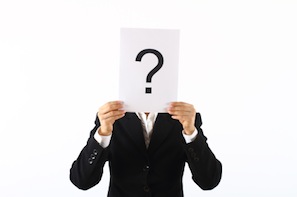 Truly understanding customers is the holy grail for marketers and creating buyer personas is one way to develop a clearer picture. In competitive markets it's important to see the world from a customer's point of view and gain a better understanding of the needs and motivations that drive their purchasing decisions.
Buyer personas are fictional representations of the different customer groups who form the target market of an individual business. They help businesses see their prospective customers as real people and gain a first-hand insight into the way they think and behave. This information is important, as it can help a business understand which products and services appeal to particular segments and why, when and where they are likely to purchase. This will influence nearly all marketing decisions, including tone, content and the nature of campaigns.
For example, prospects that fit the buyer persona of a successful business executive might expect a level of formality in communications. On the other hand, the buyer persona of a teenager might prefer the casual tone and language of social networking sites. in short, different buyer personas may prefer marketing styles that vary considerably.
Crucial information for building buyer personas
It's often best to start with two or three of your key customer groups and begin to develop a handful of detailed buyer personas.
It can be useful to carry out research or interviews with existing customers to gauge the needs of different personas. In some cases, it might be worth incentivising people to participate with a discount, special offer or even a free download of a publication, such as a new ebook. Talking to current customers is a good way to predict the type of consumers who are likely to buy from you in the future.
For B2B companies, the starting point for creating personas is developing a clear understanding of their customers' professional lives. This includes core data such as job title and the size of company they work for, their level of seniority and whether they are authorised to make, or influence, purchasing decisions. Once you have found the ideal business client to develop into a buyer persona, you may need to dig a little deeper still. How is success quantified within their industry and job role? Which industry publications or websites do they read? Most importantly, what are the biggest challenges they face in their profession? Asking this particular question will help you to identify their professional pain points and subsequently offer solutions to them.
For companies who sell directly to the consumer, it's worthwhile focusing on personal demographics when constructing buyer personas. This will include basic information, such as gender, age and marital status, as well as more complex characteristics such as their geographical location and level of education. Find out what their favourite leisure activities are and the ways in which they use the Internet, in particular their online shopping habits. The information required to develop effective buyer personas will vary across businesses but, as a starting point, HubSpot have provided a free template for creating buyer personas.
Applying your research on buyer personas
Once you have completed your information gathering exercise, try to spot patterns in order to start building well-rounded personas. Once you have several buyer personas developed, you can tailor your marketing campaigns to reflect them. A campaign that tries to reach too many disparate groups is doomed to failure, but campaigns that effectively target a very specific demographic will have a much higher success rate.
Create content that relates to specific personas and adapt the style of your communications accordingly. When writing blog posts, keep a certain buyer persona in mind and make your article seem like it's speaking to them personally. Try to address their individual pain points.
It's also important to communicate using channels that are appropriate to each persona. Certain demographics may respond better to social media campaigns. Other personas might prefer marketing materials that have been optimised for mobile, so they can read them on the go. If you know the daily routine of certain buyer personas, then experiment to find the best time to send marketing content via A/B testing.
For an analysis of businesses that really excel at understanding their customers, read this HubSpot blog post on effective buyer personas.
Buyer personas are a great tool for understanding your customers better. They can help you develop more effective marketing so you are better positioned to meet their needs.
About Concentric Marketing
Concentric Marketing is an inbound marketing agency and a Gold Level HubSpot Agency Partner. If you would like to know more, or to arrange a no obligation review of your website and current marketing, please just call 0845 034 5603 or click here.