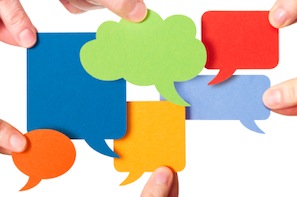 Social Media plays a key role in most marketer's strategies. HubSpot have recently released Social Inbox, a new social media management tool, which allows you to closely integrate activity on Twitter with your HubSpot Contacts database.
This new tool has been designed to place engagement and interaction at the heart of your company's social media marketing. Social Inbox allows focused Twitter monitoring by segmenting different groups of contacts, effectively searching for keywords and filtering out irrelevant tweets.

Start by segmenting your Twitter feed
It's important to distinguish between different types of contacts, so that interactions can be tailored accordingly. HubSpot customers can already segment their contact database based on categories such as demographics, previous interactions or number of website visits. Social Inbox now allows for a further level of segmentation as you can filter your Twitter feed to monitor only contacts on particular HubSpot lists.

Use Social Inbox across your business
There are three main areas where Social Inbox can be useful: Marketing, Sales and Customer Service.
Social Inbox for Marketing:
Your diverse customer base will have different needs. Create streams to monitor leads by the particular product or service they are interested in.

Identify when influential figures in your industry mention certain terms.


Group together conversations that contain the keywords and phrases that relate to your brand.
Social Inbox for Sales teams:
Create a contacts stream for each individual salesperson in order to foster a personalised approach to selling.

Spot when lapsed leads mention terms linked to your competitors.


Keep in touch with newly-converted customers for after-sales care.
Social Inbox for Customer Service:
Social media influencers bemoaning a company's poor customer service on Twitter is a PR nightmare, so respond quickly to queries by monitoring for tweets containing your company's name and 'help' or 'support'.

Create an individualised stream for each customer service representative.

Obtain feedback on your brand by identifying positive and negative tweets.

Take advantage of Social Inbox's colour coding
As well as dividing your Twitter feed into segmented streams, Social Inbox also uses a colour coding system to denote tweets coming from contacts at different stages of the customer lifecycle.
Green: Customer - These are the individuals who have already bought into your brand, so retain their loyalty by dealing with their queries efficiently.

Orange: Contacts - Enrol these prospects into a HubSpot Workflow based on their previous social media interactions.

Black: New User - These contacts will need effective lead nurturing to persuade them to convert.

Grey: Possible Duplicate Contact - These could be contacts who have the same names but different email addresses. Social Inbox will alert you to check your HubSpot contact database to identify the individual(s) and update their information.

Examples of Social Inbox in action
Trawling through tweets can be time-consuming, so allow Social Inbox to focus your efforts on interested leads only. For example, use the HubSpot Lists feature to create a list of contacts who have viewed your website ten or more times and filter out a stream of tweets from these people only.

Monitor tweets for your long-tail keywords. Find long-tail keywords for your business using the HubSpot Keyword tool and then monitor tweets that refer to these terms using Social Inbox.

Opt in to receive custom notifications from Social Inbox. You could arrange for your Marketing team to be alerted when particularly high-scoring leads mention your company on Twitter or for your Sales team to be warned when current prospects on the cusp of converting mention competitors, so that they can intervene quickly and effectively.
Social Inbox is now available to all HubSpot customers.

About Concentric Marketing
Concentric Marketing is an inbound marketing agency and a Gold Level HubSpot Agency Partner. If you would like to know more, or to arrange a no obligation review of your website and current marketing, please just call 0845 034 5603 or click here.