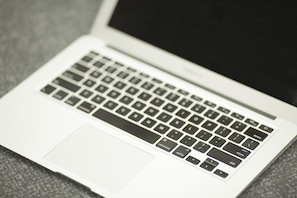 It's always a good idea to set up Google Webmaster Tools for your website. In this post, we'll look at how to do this if your website is on HubSpot.
Google Webmaster Tools is free and there are plenty of good reasons to connect it to your HubSpot website, including:
Check for messages from Google highlighting issues with your site.


Get suggestions on how to improve your website, from the HTML Improvements section.


Identify 404 errors on your site, so you can rectify them using HubSpot's URL Mapping Tool.


There are many more benefits to using Google Webmaster Tools too - here's a good guide to the main ones.

How to connect Google Webmaster Tools to HubSpot in 10 minutes or less
Here's how to get going with Google Webmaster Tools and HubSpot. Just follow the steps below:
Regsiter for a Google Webmaster Tools account here.


Choose the Add a site button.

Enter your website's URL (for example www.yoursite.co.uk).

Choose the Alternate methods tab.

Select the first option, HTML tag.

Copy the link that shows in the box below.



Login to HubSpot.

Go to Settings (using the dropdown arrow next to your name in the top right hand corner).

Choose Website settings in the left hand menu.

Paste the Google Webmaster Tools HTML tag into the Header HTML box.


Click on the button at the bottom of the screen to Save changes.

Go back to Google Webmaster Tools and click on Verify.

That's it, your site should now be connected!
If you found this post useful, you might also like How to set up Google authorship on your HubSpot blog.

About Concentric Marketing
Concentric Marketing is an inbound marketing agency and a Gold Level HubSpot Agency Partner. If you would like to know more, or to arrange a no obligation review of your website and current marketing, please just call 0845 034 5603 or click here.