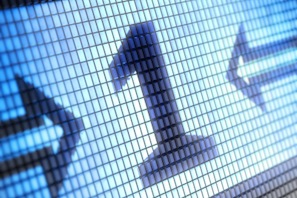 Back in July 2013 G2 Crowd revealed some fascinating marketing automation research. Now there's an update, announced in Chicago in December and published last week. The results are essential reading for anyone looking to invest in a marketing automation platform.
G2 Crowd publishes trusted, genuine business software reviews and ratings. It's their job to bring 'authenticity and transparency' to business technology research. The site is used by technology buyers, investors and analysts who want to identify the best software for their projects via peer reviews and intelligently-synthesized social data.
Their Grid for Marketing Automation, which provides the results in graphical form, ranks 14 popular products based on around 780 user reviews.
As Godard Abel, a founder of G2 Crowd, says:
"Vendors are responding to the demand by rapidly innovating and releasing new products and new email, online, search and mobile marketing features continuously. However, with so many new products and features, picking the right software can be more confusing than ever. Marketers can use our in-depth user reviews and aggregated social data to cut through the noise and make informed decisions."

Winter 2013 release - The Grid for Marketing Automation
Of the forty one marketing automation products listed on G2 Crowd, the original study reported on fourteen, all of which had at least ten detailed 71-question reviews in which reviewers rated product performance as well as specifics like online marketing, lead management and social. The resulting chart presents software by scale and satisfaction levels to help marketing professionals find the best platform for the job - the optimum size at the best price.
G2 created their satisfaction rankings from the user reviews, calculating scale according to vendor size, market share and social impact. Combining the two scores delivered the information they needed to allocate the products to categories: Leader, High Performer, Contender and Niche. Who are the winners, those with consistently excellent user reviews. We're big fans of HubSpot, so we're pleased to see the platform stealing the headlines.
HubSpot, Marketo, Oracle Eloqua, Pardot (salesforce.com) and Act-On all earned Leader status with the best overall scores for customer satisfaction and scale.
HubSpot achieved the best customer satisfaction score at 96.
Marketo, Oracle Eloqua, Pardot and Act-On all scored between 82 and 84.
Oracle Eloqua, HubSpot and Marketo did best on scale, with large market share and considerable resources.
Compared to the original data, released in July 2013, Act-On shifts from High Performer status to Leader. LeadFormix changes status from High Performer to a Niche product. And new players arrive on the scene in the form of Net-Results and ONTRAPORT, both of whom previously had too few reviews to draw statistically sound conclusions.

Driving ROI - An average payback of 8 months
The marketing automation users who reviewed the products reported an impressive 85% satisfaction with their software. It looks like firms who create innovative marketing automation tools are experiencing healthy revenue growth. They're driving excellent ROI for customers who are in turn enjoying equally dramatic payback. It's only taking an average of eight months for customers to cover the cost, good to know when every marketing pound counts.

Will the research be kept up to date?
Yes, we can expect the findings to be refreshed regularly based on the latest reviews and social data. You can check out the latest Grid for Marketing Automation and subscribe to premium-level research here.

About Concentric Marketing
Concentric Marketing is an inbound marketing agency and a Gold Level HubSpot Agency Partner. If you want to know more about how digital marketing works on the HubSpot platform, please just call 0845 034 5603 or click here.