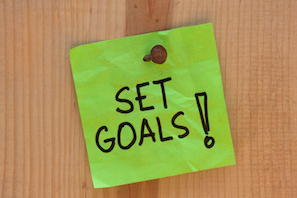 Do you know if your marketing campaigns are delivering the results you need? There's no point building great campaigns if you can't get the insights you need to track, assess and analyse the results. Which is why Hubspot's excellent new Campaigns tool is so useful.
It lets you organise your content and marketing activities into campaigns, a campaign being a group of related marketing assets. Then it provides a helicopter view of each campaign's performance against your goals. It also allows you to drill down into the impact of individual pieces of content based on criteria like verticals, products, demographics and personas, so you can see exactly how the components of each campaign are working.
Here are nine ways this could improve your marketing.

9 ways to make your marketing campaigns more effective
1. Manage everything under one roof
You can run an entire inbound marketing campaign via Hubspot. Everything from planning, building, managing, nurturing and now, measuring the results to a fine degree of detail. Once you know exactly what results are being achieved, you can adapt and refine your campaigns accordingly.
2. Set clear goals
If you don't set goals, how do you know whether you've succeeded? Hubspot's Campaigns tool puts goal setting at the heart of the campaign process, making it easy to see if you've hit the mark.
3. Integrate your marketing
All good marketers know integration delivers much more than the sum of its parts. The best way to achieve your goals is to align every piece of content or collateral so they deliver the same message, in the same way, using the same tone of voice and creative approach. Integrated marketing is also great for growing your brand because it presents a coordinated, clear message to your target market. Hubspot Campaigns lets you do exactly that in an inbound marketing context.
4. Access reliable statistics
The app helps you aggregate every piece of content in a campaign so you can see how it is performing against your goals. Without the Campaigns tool this can be a complex job and can waste a lot of valuable time. With the Campaigns tool your performance is clear, transparent and simple to understand, all in one place.
5. Review to improve
Because the tool also collates information about individual pieces of content within each campaign, you can tweak elements that aren't performing as well as you'd like or focus your time and energy on the top performers. In other words, it makes testing easier than ever. And testing is the backbone of great marketing.
6. Get an overview of all your campaigns
On the main campaign screen you get an at-a-glance view of your campaigns, which you can search and sort. You can create new campaigns there too, based on your audience and offer, which keeps life simple. The clearer and simpler the interface, the better the understanding of campaign performance and the more scope you have to identify and test improvements. Which is exactly what you need to make marketing work better.
7. Drill down into each campaign
Each individual campaign screen provides campaign stats with editable dates, goals and budgets. You can change which options it displays and pick out individual campaign components. You can also view the performance of components against goals and use the tool's metrics to support properly-informed marketing decisions, which should help your ROI steadily improve.
8. Track visits, contacts and customers
It's vital to track every piece of activity to get an accurate idea of performance. The Campaigns tool lets you track visitors, new contacts and customers to see what impact your campaigns and their components are having.
9. Get support along the way
On-site video tutorials and help documentation supports you through the process, making it easy to learn and use.

What can you use the Hubspot Campaign tool for?
Marketers can run a host of different campaigns within the tool, and it makes doing so remarkably easy compared to trying to collate data from multiple places. You might use it to:
Promote the launch of a new product, service or offer
Make special offers to specific audience segments
Release a company announcement
Promote a special event.
Hubspot's Campaigns tool is a great way to stay organised and in control of your marketing. Ultimately, it could help you generate better ROI through more informed decision making.

About Concentric Marketing
Concentric Marketing is an inbound marketing agency and a Gold Level HubSpot Agency Partner. If you want to know more about digital marketing on the HubSpot platform, please just call 0845 034 5603 or click here.