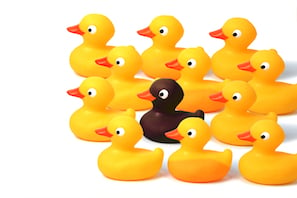 In an increasingly competitive world it's really important to optimise your blog posts. But how do you do it?
As you might expect, search engines use words, phrases and questions to explore, classify, rate and rank web pages. So when you use the right ones in your content – and the meta data that sits behind it – you tell search engines what your post is all about. Then, armed with the right information, they can deliver the best possible search results to their users.

How do I optimise a blog post for SEO?
Here's a quick checklist so you can make the most of on-site SEO to give your next blog post the best chance of standing out and being found by searchers.
1. Optimise your blog post title by including the key term that is most relevant to your post. As a general rule the closer your key term appears to the beginning of the title, the better. But there's a conflict here. You want search engines to know what your post is about, but you also want people to read the post. It's a balance between including a key term and making the post title interesting enough to make people want to read it and, importantly, share it with their social communities. The more shares you attract, the more popular and worthy it appears in search engines' eyes and the better your positions in the search results pages.
2. Optimise your url – just because you've optimised your blog post title, it doesn't always mean the url is optimised. Some CMS automatically create a user-friendly url, others add in additional elements. Ideally your url should be something close to this: http://www.mysite/blog/how-to-optimise-a-blog-post/ rather than something like http://www.mysite/08764qweuynbcqe ry0i87248yfn\khvcl/hvc/
3. Tag your headers <h1>, <h2> etc to highlight them for search engines. HTML headers range from h1 to h6, with the <h1> header being the most important, at the top, and less important subheads below. You should only use the <h1> header code once. You should also use key terms in your headers, another balancing act. You don't want to stuff headers with key terms or repeat the same term again and again. Use similar terms and you'll give Google and other search engines a richer picture of what your post is about as well as showing readers where to find the exact information they need.
4. Optimise your meta description – The meta description summarises your post. It appears under the title in the search engine results. As well as including a key term close to the beginning, you need to take advantage of the marketing opportunity it provides. Which means creating a description that is compelling and encourages people to click through.
5. Optimise your images by creating sensible file names that are descriptive. If you've called your photo image1.jpg, you won't benefit from the small yet valuable SEO advantage you get from a descriptive file name. Optimise your image's alt text too. Image alt text is also used by Google to classify the image and it's useful for visually impaired people too, giving more detail about the content of the image. You can include a key term but you need to keep it short and sweet, so avoid key term stuffing. All you need is a clear, short sentence or a few well-chosen words.
6. Include key terms in the post itself. But exercise caution. If a search engine's algorithm decides your copy is stuffed with key terms in a deliberate attempt to play the system, they can apply no value whatsoever to your work, which means it won't have any SEO value at all. Or, if you're a persistent offender, they can even supress your entire website in the search results. People don't appreciate key term stuffing either, because it sounds unnatural. As a general rule it's best to concentrate on one or two main key terms and sprinkle other similar terms throughout your post, rather than majoring on just one key term throughout and hammering it in all the places we've mentioned.
7. Think long tail key phrases – You'll want your site to appeal to people at every stage of the buying cycle, from information gathering through to purchase. So long tail terms (generally two or three words) are particularly useful as they appeal to searchers who are looking for something specific.
8. Use a responsive design that displays perfectly on mobile devices. Responsive design is becoming more important for SEO as more of us use smartphones and tablets to access the web. In fact a study by Google showed that 61% of mobile visitors click away if the site they're looking at doesn't display properly on a mobile device. Responsive sites only have one url, another big marketing advantage. It makes much more sense than having different urls for different devices, where you dilute the power of any backlinks and search authority you've attracted.
9. Take it easy with category tags. Every time you create a new tag you make a new page where the content falling under the tags appears. Overdo it and it starts to look like you're filling your website with duplicated content. If in doubt, write a list of the top 20 tags that best apply to your business and focus on them. One or two categories per post is enough.
10. Include internal links to similar posts and on-site content to help Google understand the wider context of the post and readers find similar material that they might find interesting.

Get advice from Google
Google is still the most popular search engine by far, which means the best way to find out more about SEO is to visit the SEO section in Google Webmaster Tools and get the latest information.
Things change fast in online marketing and sometimes they change profoundly, so it's worth revisiting Google's guidelines regularly and updating your approach accordingly.

About Concentric Marketing
Concentric Marketing is an inbound marketing agency and a Gold Level HubSpot Agency Partner. If you want to know more about digital marketing on the HubSpot platform, please just call 0845 034 5603 or click here.