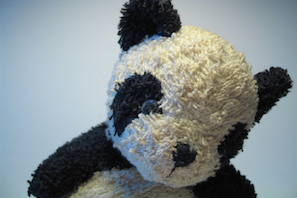 Google's Panda 4.0 update began rolling out last week. While its impact remains uncertain, here's a round up of some of the more interesting views we've seen so far.
Way back in late February 2011 Google's first generation Panda/Farmer update hit the US search results and caused all manner of chaos and consternation in the SEO and digital marketing communities. Affecting as much as 12% of search results, it appeared to hit 'thin', poor quality content, scraped content, content farms, sites whose advert to content ratio was biased towards adverts and any number of less obvious content quality issues. It took two months or so to roll out and finally hit Europe in April the same year.
There have been numerous Panda updates since then, each designed to favour good quality content in a concerted effort to improve the search results for users. While they have successively pushed poor content farther down the search results, some sectors – most notoriously payday loans – have continued to flout the search giant's recommendations and still manage to achieve page one SERPs positions – albeit briefly – before being hit again.
Despite the fact that users deserve and appreciate good quality search results, something legitimate marketers are happy to acknowledge, regular Panda updates have had to be released to plug the gaps. And Panda 4.0 hints at being one of the more dramatic updates.
That said, it's a challenge to tease out the effects of Panda 4.0 since another search alogorithm change that's targeting known offenders may be muddying the waters. So what's the latest? Here's what a few key players are saying about Panda 4.0. We'll update you as soon as we get a better picture of what's really happening. But one thing is clear: it's looking like a significant change, affecting an estimated 7.5% of English language search queries.

Panda 4.0 - What does Google's Matt Cutts say?
You can't do much better than the horse's mouth. So what does Matt Cutts say? Apparently this iteration of Panda is 'gentler' than previous ones. But Cutts also said, on Twitter:
"Think of it like P4 is a new architecture. Brings in some of the softer side, but also lays groundwork for future iteration."

Search Engine Watch - Panda or Penguin? Or both?
Some commentators have been speculating whether the current update covers both Panda and Penguin updates, Penguin being the update that devalued millions of previously acceptable but suddenly sub-standard backlinks and hit sites' search positions as a result.
From one perspective this seems unlikely since releasing two algorithm updates at once would reduce Google's ability to analyse the impact of either accurately. On the other hand, a two-in-one update also means webmasters would find it hard to separate the effects, which is what Google may want – a level of obfuscation makes sense if the search giant wants to keep its algorithms secret and avoid wholesale manipulation. In the words of searchenginewatch:
"Google has said previously that they try not to throw multiple updates at once or within a very short period of time, so it is interesting that they pushed out two completely unrelated updates – although updates that could both impact some of the same sites – within a couple of days."

Business Insider – Big brands hit hard
According to Business Insider, the update is already "wreaking havoc with some major brands on the web." In their words:
"On Thursday, we told you that up to 80% of eBay's prime search result listings had been banished from the first Google results page. That's a disaster for eBay, which relies heavily on attracting shoppers who are searching for something. Some people believe eBay was singled out especially by Google."
Is this a disaster? Not necessarily. The eBay brand is a household name, an international phenomenon. As such do they really need to appear on page one of the SERPs or is it reasonable to expect the world's users to go to eBay under their own steam because they already know it's there? Think users and it makes sense.
Page one Google real estate is severely limited to ten search results, and you could argue that eBay can manage just fine without a page one presence, or multiple page one presences. You may remember the bad old days when every search you typed in returned a load of Amazon pages, which was neither user-friendly nor useful.
But there's more. Google webmaster guidelines clearly recommend retailers keep their internal search results out of Google's index. If Ebay took no notice, it would be no surprise if so many of their pages have disappeared.

Searchmetrics - Winners and losers
On their blog Searchmetrics provided an initial analysis of other winners and losers, which made for interesting reading. In particular they highlighted the fact that many of the losers are reliant on syndicated and sometimes duplicate content, rather than quality content they've created themselves.

SEM Rush - Panda 4.0 detection
There were also some interesting conclusions drawn on SEM Rush's blog and they highlight the importance of assessing whether you site has been affected. They say:
"It is clear that in many industries, there have been winners and losers. Assess who may have gained share, and who has lost. Then, examine the design and content of those pages most affected to decipher the differences and discover any applicable edits to improve your own results."

How can you avoid being hit by Panda 4?
Websites that have been manipulating the search results by creating sub-standard content that doesn't meet the needs of their visitors might see an impact. If, on the other hand, you've filled your website with unique, useful and relevant content that people love to read and share, you might even see your positions improving. In the meantime, speculation is exactly that... speculation. We really don't know for sure how things are going to pan out.
Our recommendation is to keep your eye on your traffic and keyword rankings. If you're a HubSpot user, you can find this data via Reports > Sources and Reports > Keywords respectively.

About Concentric Marketing
Concentric Marketing is an inbound marketing agency and a Gold Level HubSpot Agency Partner. If you want to know more about digital marketing on the HubSpot platform, please just call 0845 034 5603 or click here.