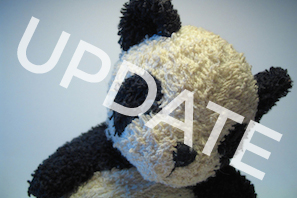 Google rolled out Panda 4.0 on May 20th 2014 and in our last post on the subject we promised to follow up with an update. The ramifications were unclear at first and speculation was rife. Now the waters have cleared and it's possible to see what's happened, to whom, why and what site owners can do about it.
It looks like websites promoting a lot of other people's content have come unstuck, especially where the content has been scraped and collected in other automated ways. As a result big brands like eBay and Ask saw dramatic drops in visibility and associated reductions in traffic, since they're known for routinely publishing content from elsewhere, often without attributing it properly or adding any kind of value.
It's clear that simply copying someone else's content just isn't good enough. But what else can be learned from the various pieces of research carried out and observations made?
How has Panda 4 affected your website?
Some people have seen dramatic recoveries from previous Panda related-ranking issues. Others have suffered, losing as much as two thirds of their organic traffic.
Some of the worst-affected businesses had collected together a lot of syndicated content, much of which was duplicated. Other sites full of content copied wholesale from elsewhere have also suffered.
Sites with poor engagement have been affected. Websites where users interact with the business regularly have come out better, such as those that attract more shares and comments than average.
Some sites with only a few pages, which were previously ranking reasonably well for a broad range of keywords, have been hit, even when the content of the pages was good quality.
What's the overall message?
The overall message isn't a new one. Yet again Google is making it clear that sites that simply copy and publish other people's content won't be tolerated and even adding value to copied content isn't always enough to avoid search penalties, where your natural visibility suddenly drops like a stone.
Thin content is also penalised, 'thin' being content that's relatively worthless to users and has been created with SEO in mind. In other words, built to consciously play the system.
Hit by Panda 4? What can you do about it?
If you're syndicating content or scraping duplicated content, Panda updates will probably catch up with you eventually. Cutting your losses and doing things the way Google wants could save huge amounts of time, energy and hassle in future.
There are a few sensible things you can do to try and recover a level of search prominence (although there are no guarantees):
Remove all the duplicated content completely.

Remove all poor quality or 'thin' content.

Remove content that hasn't made much of an impact, ie. has received no shares, comments or social media attention.

Use the "nofollow" tag to stop Google indexing duplicated content.

Bear in mind in future that quantity is much, much less powerful than quality in Google's eyes.

In really serious cases it may be faster and easier to start from scratch.

Write with passion and flair, authority and intelligence, making the very best of ever piece of content you create: no short cuts.

Stop aggregating content.

Shut off any RSS feeds you use to collate relevant third party content.

While it's acceptable to quote other writers, make sure you always tag quotes with 'blockquote' tags to make it clear to Google that you're not simply copying, you're quoting someone else to support your argument or message.

Always attribute other people's content properly and honestly.

Is there any good news about Panda 4?
While many websites suffered, most didn't and some even benefited as competing, poorer quality sites took a hit and left the competitive landscape clearer.
Many sites experienced a boost in organic visibility, namely those consistently publishing original, high quality content that's popular, widely shared and regularly commented on.
In conclusion
The big picture? The message is clear. Google favours quality over quantity. It will continue to penalise sites owners who try to play the system and gain unfair advantage over those who stick to their user experience-led guidelines.
About Concentric Marketing
Concentric Marketing is an inbound marketing agency and a Gold Level HubSpot Agency Partner. If you want to know more about digital marketing on the HubSpot platform, please just call 0845 034 5603 or click here.