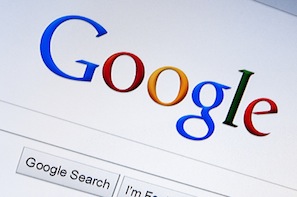 You may have noticed when the photos of content authors disappeared from the search results in June. The results pages looked a lot less interesting without them. But that was just the start - now Google Authorship has gone completely.
This illustrates yet again how quickly and profoundly the search engine giant is prepared to change the way it does things. It proves that digital marketing never stands still.
According to a post on Google+ by John Mueller, Google has removed authorship results from search altogether and will also stop tracking the previously all-important rel=author tag data.
While the new search results look very similar to the way they looked before Authorship photos were removed, G+ posts now appear in the main search results in place of author photos. This means the difference in appearance is more academic than noticeable and it hints strongly at the search engine's determination to put their social network at the heart of everything they do.

Why did Google kill Authorship?
It looks like the most important reason Google killed Authorship was that users didn't find it too useful or relevant. In Google's world, if something doesn't support better search and an improved user experience, it doesn't hit the mark. What's more, Google's tests revealed that removing Authorship didn't reduce site traffic or boost it. In short, they believe that it had very little if any effect on the way users interacted with the search results, either positive nor negative.

Low uptake by content creators
A post by the respected Search Engine Land site revealed more. After three years there was a disappointingly low uptake by publishers and webmasters. In one way this isn't a surprise, given the less-than-straightforward and poorly explained authorship set-up process, which caused a lot of confusion. Even after all that time many writers still hadn't got to grips with Authorship, and even if they had, plenty hadn't set it up properly.
If you had a go yourself, you'll find it easy to imagine why people gave up. Which makes Google's conclusions about Authorship highly suspect in one crucial sense: would things have been different if they'd made it simple to set up?
It's very possible. But on the other hand, would an easy set up have affected all the search users who didn't find Authorship useful? At the end of the day, it looks like Google has made the right decision.

Is it the end of author photos in the search results?
While a combination of low adoption and little impact on search behaviour killed Authorship, it doesn't mean the end of these photos in search per se. Google+ users will see posts written by their G+ connections that look like the old-style Authorship in the search results, complete with photos. Is this designed to get more people on Google Plus? It's hard to see it any other way. Will it prevent people trying to play the ranking system? No. It simply means marketers may start focusing harder on their G+ presence, which is exactly what Google wants.

How should you react?
In the first instance, if you did implement Authorship, there's no need to remove the mark up from your site. Google have confirmed that the tag will be treated the same as any other markup and if you leave it where it is, it 'won't cause problems'.
Also, depending on your target audience, you might think about adjusting your marketing tactics and giving Google+ a bit more prominence. For example, you might want to revamp your Google+ account and do more G+ promotion.
Despite the end of Google Authorship, the foundation of modern digital marketing remains the same. You'll still want to create relevant, interesting content that your audience loves to read and share.

About Concentric Marketing
Concentric Marketing is an inbound marketing agency and a Gold Level HubSpot Agency Partner. If you want to know more about digital marketing on the HubSpot platform, please just call 0845 034 5603 or click here.