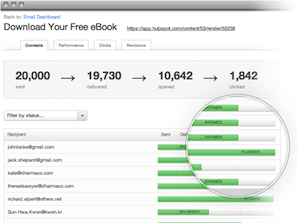 Yesterday we had our first look at HubSpot's new email marketing system and contacts database. This part of the HubSpot software has had a complete revamp - here are 10 benefits that really jumped out at us.
1. This is a database where you can easily hold all of your contacts (email subscribers, leads and customers) in one place.
2. You have the ability to continuously track their browsing history on your website, email activity (open rates, click through rates etc) and landing page submissions.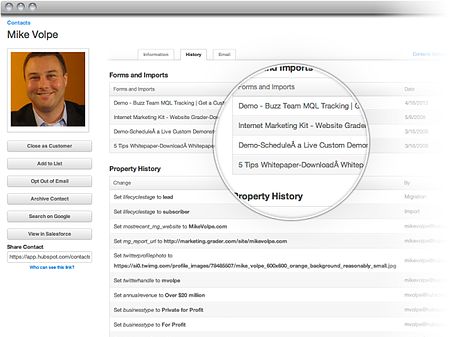 3. More than 80% of email marketers send the same content to all subscribers (Experian). HubSpot's email marketing software makes effective segmentation easy, with a user friendly, intuitive interface that allows you to filter your contacts and build highly targeted lists. These can be based on any of the fields in your contacts database, or content offers your leads have downloaded.
4. There are automated tasks to make life easier, with the option to create dynamic lists that update automatically, while hard bounces are auto unsubscribed from your lists.
5. There's a range of marketing email templates to use, which have all been tested across platforms and devices (you can also create your own in HTML).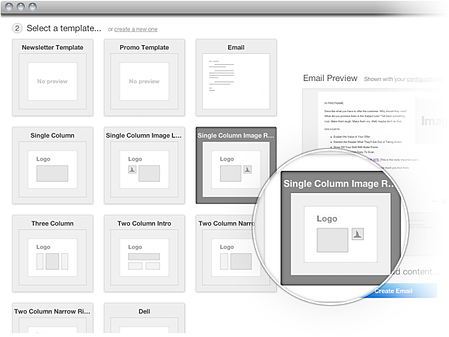 6. These templates are simple to customise and edit - add your own logo, colours and images, along with social sharing buttons.
7. Personalise your emails with any field from your database.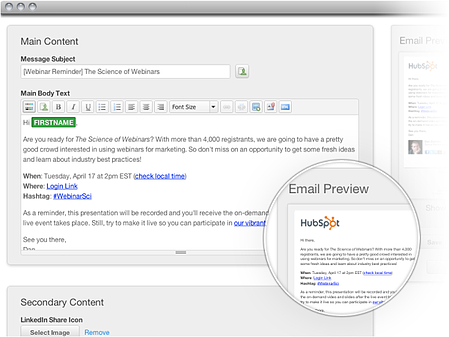 8. Clear analytics let you look at the success of each campaign, then drill down to see the actions and history of individual contacts.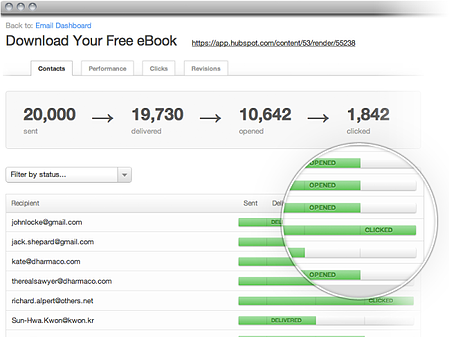 9. It's easy to import your existing database or databases.
10. This new functionality is available on all three HubSpot plans (Basic, Professional & Enterprise) and at no extra cost. HubSpot's new email marketing software and contacts database will be rolled out to HubSpot customers over the coming months (new customers will have these tools available to them from day one).
About Concentric Marketing
Concentric Marketing is an Inbound Marketing agency and HubSpot Certified Partner. If you would like a no obligation review of your website or current marketing, please just call 0845 034 5603 or click here.