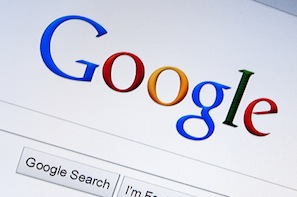 If you haven't done so already, it's time you started to monitor, analyse and optimise your mobile web presence.
How come? The stats prove that mobile Internet access is on the increase, here's what Smart Insights discovered about mobile web adoption:
More than 20% of Google searches take place on a mobile device.
Over half of all local searches are via a mobile device.
25% of users only access the Internet on a mobile device.
61% of people like brands better when they provide a good mobile experience.
Preparing for Google's ranking change on April 21st 2015
Google recently made an announcement about mobile-friendly websites. As they say in the Webmaster Central blogspot: "Starting April 21, we will be expanding our use of mobile-friendliness as a ranking signal. This change will affect mobile searches in all languages worldwide and will have a significant impact in our search results."
The news wasn't unexpected. Google has been encouraging website owners to focus on mobile-friendliness for at least a couple of years, inspiring webmasters to improve the visibility of their sites on mobile. The search engine giant has also made considerable efforts to help people to optimise their mobile experiences, with a guide to mobile best practices and a simple, effective mobile-friendly testing tool.
Mobile optimisation advice from Google Webmaster Central
Google quite rightly believes that mobile users should have the same quality of search experience as desktop search consumers. Quality in search terms means a blend of the most 'relevant and timely' results, whatever the content's origin.
As more and more of us access the web via our mobiles, Google's algorithms are adapting to suit people's new behaviour. They've also made it easier for users to find and view content on mobile screens.
Now more mobile-friendly websites will be appearing in the organic search results from April 21st 2015, with mobile-friendliness given more prominence as a ranking signal. This is set to have a profound impact on the search results in all languages and in every country Google operates. Mobile users will find it easier to track down great content that's properly optimised for their devices.
Help getting your site into a suitably mobile friendly state
To get help creating a mobile-friendly website, use Google's guide to mobile-friendly sites. If you're a webmaster, Google has provided a suite of tools to help you prepare for the change. They all involve looking at the way Googlebot 'sees' your web pages:
Test a few pages using a Mobile-Friendly Test.
Test a site using your Webmaster Tools account using a Mobile Usability Report.
If you find this difficult, you can always ask questions about mobile-friendly websites in the Google Webmaster Help Forum.
3 key recommendations for assessing and optimising your mobile presence
You want to give the best possible experience to your mobile users. Here are a few key things you can do to maximise your impact on the mobile web.
1. Find out your current status and improve it
Your site might already be mobile-ready. But you need to check by carrying out a mobile SEO audit. Here's how.
Start by validating your site with Google's mobile friendly test tool. You should make sure images, Cascading Style Sheets and JavaScript are all crawlable. Examine your Google Webmaster Tools mobile usability report, designed to tell you about mobile usability issues like using Flash, poorly-sized content and overly-crowded elements. And check Google Webmaster Tools' Crawl Errors report, choosing the Smartphone tab to find out:
If you're blocking important areas of your site that should be crawled and indexed.
If you have lots of 'page not found' 404 error messages.
How Google has found the errors, ie. from which pages and XML sitemaps they're linked or referred to.
It's a website owners responsibility to find the source of any crawl issues, block or unblock them as needed and stop linking or referring to pages that don't exist.
When you use the 'fetch as Google' feature in Webmaster Tools and pick the Mobile Smartphone option it reveals how the mobile crawler sees your main pages. Here are five key questions to ask yourself:
Is Google seeing the right version of each page?
Is Google being redirected to a less relevant page?
Is the content easy to access?
Have you implemented the page meta data properly?
Have you set up all the site pages bearing in mind mobile site configuration?
Popular SEO industry crawl tools like Screaming Frog and DeepCrawl also let you choose a smartphone Googlebot user agent and 'see' the web the way mobiles see it.
2. Google PageSpeed
Site load speed is vital. If your site loads slowly, Google will give it less priority over a fast-loading site. Use Google's PageSpeed Insights tool to check for issues. There's another way – alternatively use the Speed Suggestions report in Google Analytics under Behaviour/Site Speed.
3. Using the Mobile Traffic tool
Google's mobile traffic tool reveals the top pages from a mobile organic traffic and conversions perspective. It tells you which have the worst bounce rates and conversions. You can find out whether mobile user behaviour on poorly-performing pages is the same for desktop visitors. And you can harness Google's Analytics Mobile report to pin down the most popular mobile devices used by your audience. You can then look at how these devices 'see' your site.
Is it time to move to a responsive design?
If your site isn't mobile-friendly, then can you afford to live with it? It's entirely up to you, but bear in mind it's less likely than ever to gain any kind of natural visibility in the search results, and any search visibility you've won will soon disappear as your competitors get their mobile web acts together.
Your investigations might reveal that your website isn't anywhere as near mobile friendly as it needs to be to compete in the new landscape, in which case you may consider getting it redesigned and rebuilt with mobile in mind. If you do, we would recommend choosing a content management system like HubSpot, which incorporates responsive, mobile-friendly design as standard.
What is responsive web design?
In the early days of the mobile web, it was common to find designers creating a different website for small screen devices. Thankfully things are already a whole lot more sophisticated. These days you can design a single site that knows which device it is being viewed on and displays the information accordingly. This is known as responsive design.
Responsive design means you only need one website, coded to adapt to all screen sizes no matter what the device. In other words, responsive web design means your site displays and works well whatever device the user views it on. If you've noticed how some websites display terribly on the small screen, it's because they haven't been designed with multiple devices in mind.
Google's view on responsive design
Google's key spokesperson Matt Cutts has said in no uncertain terms that responsive web design is the future and there are no SEO-related down sides to being responsive. Here's a link to Matt Cutts' video on responsive design on the Search Engine Land website.
Final thoughts
As I mentioned at the beginning of this post, more and more people are accessing the Internet via mobile devices, which also means more of your prospects and customers than ever are doing exactly that. If they can't find or use your site they are likely to go with an alternative and you could lose business. In the first instance, it's well worth auditing your site using the tools available. However, if the problems remain, moving to a modern, responsive website could be a very wise investment.
About Concentric Marketing
Concentric Marketing is an inbound marketing agency and a Gold Level HubSpot Agency Partner. If you want to know more about marketing on the HubSpot platform please just call 0845 034 5603.